Our offer is aimed at small and medium-sized companies, among others, for whom we are available as an outsourcing partner in the development of polymers, polymer composites and coatings. We support larger companies with their own research and development departments as project partners for the specific expansion of their research and testing competences.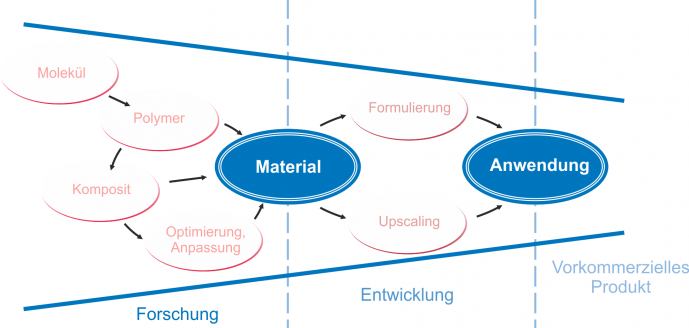 In line with our motto "From molecule to application", our range of services in the field of materials development covers the entire spectrum of
Selection or design and synthesis of functional monomers for the
Polymer development and
Optimisation and adaptation of known systems for customised solutions.
This also includes
Formulation of the manufactured materials and
conditional upscaling
to provide customised solutions for prototype applications.
The area of material development is embedded in the well-developed and efficient infrastructure of the ibac, in particular the DAkkS-accredited testing laboratories.